Auto Electrical Repairs and Diagnostics
We offer a comprehensive auto electrical repair service here at Hagan's Auto Electrical and Air Conditioning. While we will go into more detail below, here is an overview of the auto electrical services we can provide:
Alternator and starter motor test and replacement
Battery check and replacement
Component test and replacement
Diagnostic scans
Lighting upgrade, repair and installation
Accessory installation
Dual battery systems
Contact us today!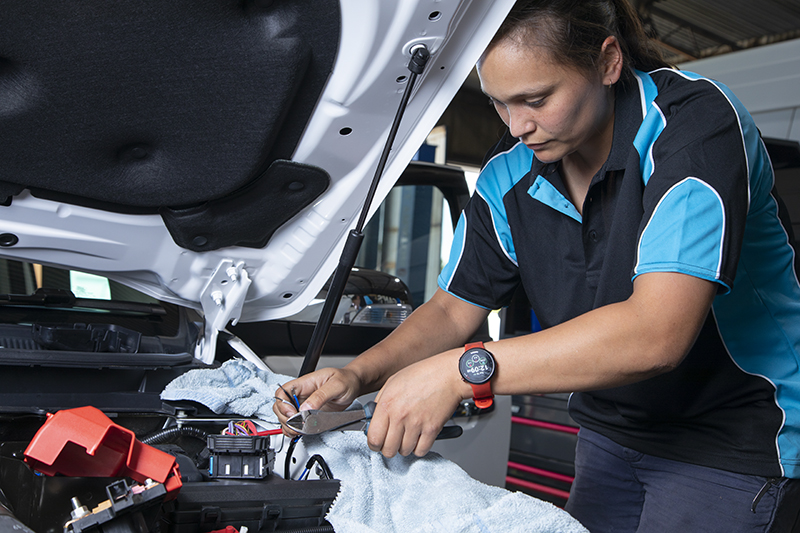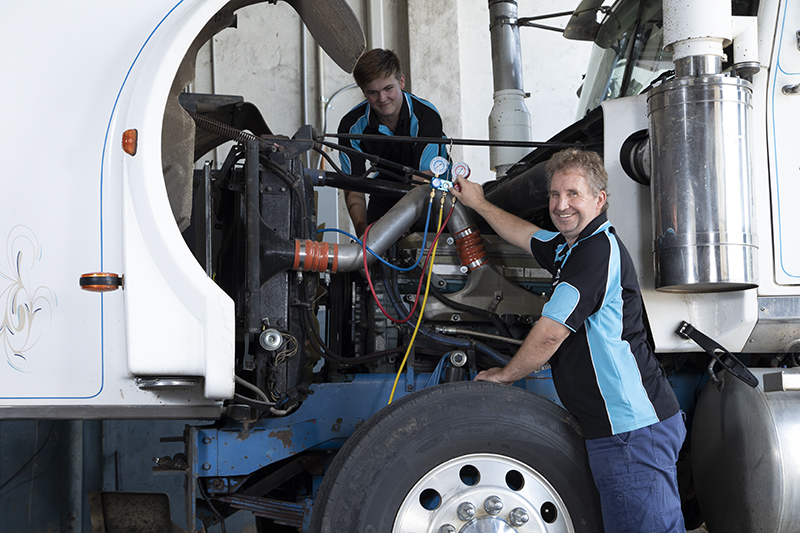 Air Conditioning Repairs
Being stuck in traffic on a hot day with a faulty air conditioner is almost intolerable. Your aircon actually degrades more from disuse than from use, as the rubber tubing and seals which make up the majority of the system dry up and crack, allowing the refrigerant gas to leak out and rob your AC of its cooling power.
Here at Hagan's Auto Electrical and Air Conditioning, we are fully licensed to carry out air conditioning repairs (License No: AU11132), and can fully repair your air conditioner, starting by swapping out any broken or faulty compressors and condensers, then replacing any cracked tubing and seals, and finally recharging your system with refrigerant once we're certain it's hermetically sealed.
Contact us today!
EFI Diagnostics and Repairs
If you have a car less than thirty years old, it probably uses Electronic Fuel Injection (EFI) to get the petrol from the tank to the engine. EFI has a lot of benefits over carburetors in terms of fuel efficiency, power output, engine start and reliability.
If the EFI system is malfunctioning, it can directly affect your fuel efficiency and performance. Our expert auto electricians can generate a detailed report of any problems with your EFI system and repair and replace components to ensure you get the best out of your vehicle.
Contact us today!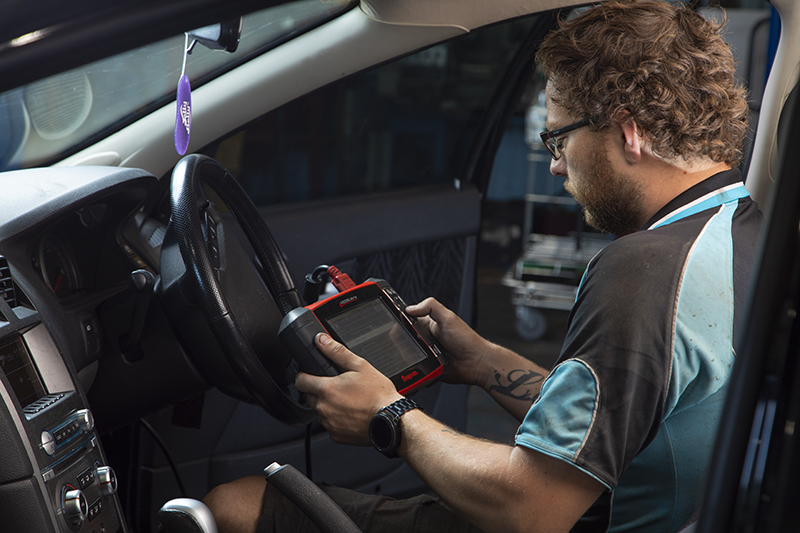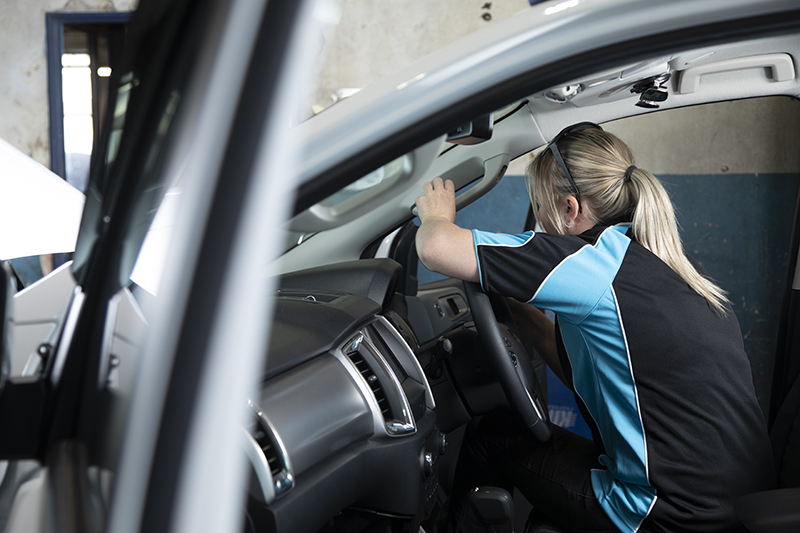 Ignition Services
If your car won't start, or is misfiring, it may be an issue with your ignition system. Here at Hagan's Auto Electrical and Air Conditioning, we use the highest quality components for our ignition repairs, and can repair and replace:
Distributors
Ignition coils
Coil packs
DFI Modules
Ignition lead and module
Contact us today!
Lighting Repairs and Installation
Issues with your lights are a major road safety issue and need to be addressed quickly. Here at Hagan's Auto Electrical and Air Conditioning, our skilled auto electricians can repair, install, and upgrade various automotive lighting systems in your vehicle. We stock a wide range of high-quality lighting components, globes, and upgrade kits from a variety of quality manufacturers.
Hagan's can supply and install LED lights, HID lights, driving lights, trailer lights, cabin lighting, and much more!
Contact us today!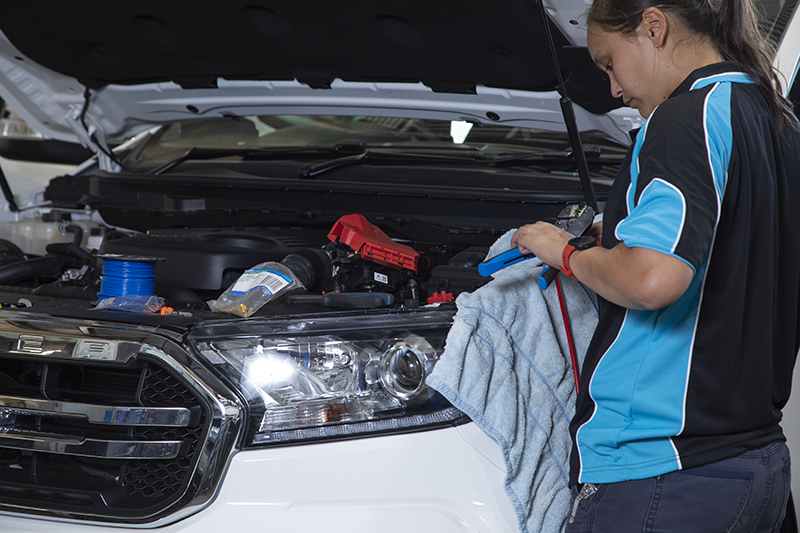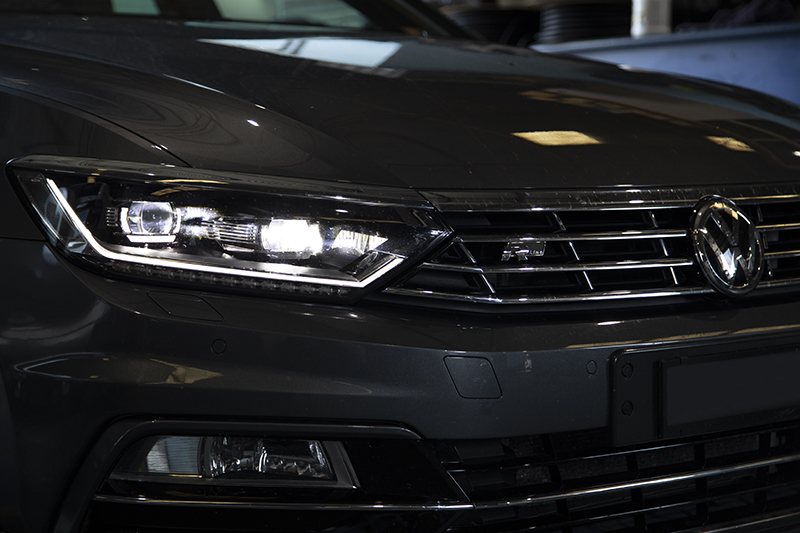 Security Systems
Even if thieves don't manage to steal your vehicle, they can do a lot of damage attempting the theft, and steal various components. Don't let this happen to you, and deter thieves with a professionally installed security system.
Here at Hagan's Auto Electrical and Air Conditioning we use only top quality components to make sure that your car is as safe as possible.
Contact us today!
Batteries and Dual Battery Systems
As official Exide Battery Agents, we can supply and fit premium quality batteries for a vast range of applications. We have batteries for all makes and models of car available, and also stock batteries for motorcycles, earthmoving equipment, trucks, buses, forklifts, agricultural machinery, caravans, trailers, ATVs and much more!
We use Exide batteries for their longevity and reliablilty, and our expert auto electricians can install them for you.
Contact us today!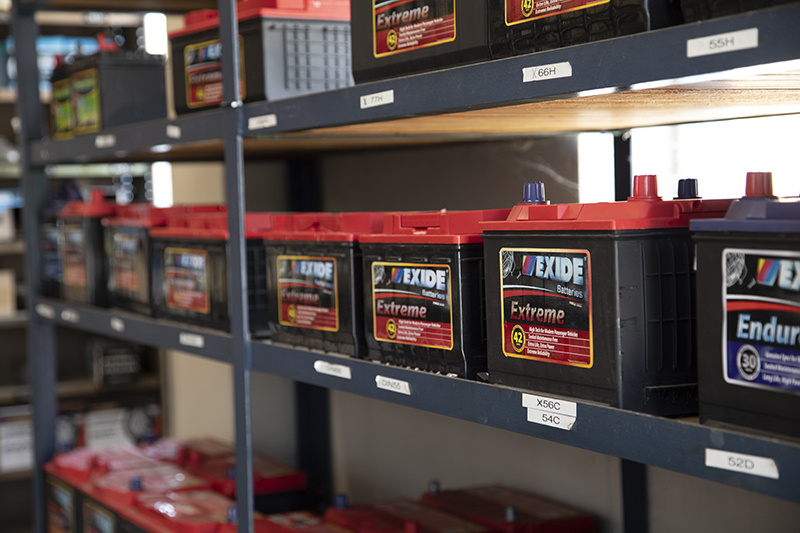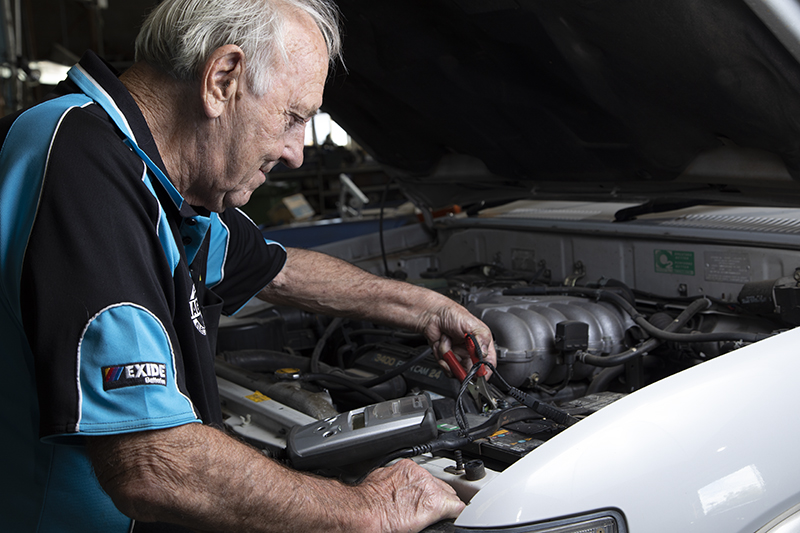 Electronic Brake Systems
If you're towing a caravan or large trailer, you need an electronic brake system to be truly safe on the road. The electronic brake system allows you to adjust the braking power applied to the trailer's brakes.
Hagan's Auto Electrical and Air Conditioning's team of skilled auto electricians can install the system so you can safely and reliably tow your caravan or trailer.
Contact us today!
Other Services
Our skilled team of auto electricians can provide all of the auto electrical services listed above to not just cars, but also:
Motorcycles
Caravans
Agricultural Equipment
Trailers
Forklifts
Buses
ATV
Trucks
Contact us today!